Welcome to Capital Construction
Capital Construction is an environmentally responsible green builder serving the northern Saratoga and southern Warren County area of upstate New York. We're a builder of homes of lasting distinction with an approach that sets the company apart from the typical builder. The company's simple philosophy is to build the right way from start to finish. This, of course, means building green.
Our Louden Ridge development is certified by The American Lung Association as one of only five Health House communities in the United States and the only one in the Northeast.
Read More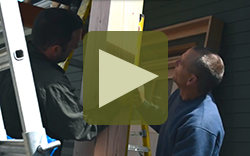 Frank Laskey introduces Louden Ridge
Watch Video
Green Home Builder
Custom built sustainable homes in Saratoga County.
Read More
Commercial Construction
Environmentally conscious buildings, built solid and cost conscious.
Read More