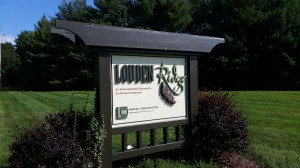 Louden Ridge is filling up fast. Don't miss the opportunity to build your sustainable green home on one of the five lots left.
One of the remaining lots (12 Kendrick Hill Road) is ideal for buyers desiring a custom green home with a walk out basement. It even has a drilled well in place that produces 8 gallons per minute.
Other lots offer good southern exposure and an opportunity to harvest the sun's green sustainable energy using roof mounted solar panels.
Bordered by county forest the homes of Louden Ridge offer the serenity of rural living only 12 minutes from downtown Saratoga Springs, New York.
The goal of the community is simple; build homes in harmony with the natural environment.
Please call Frank Laskey at (518) 365-1663 for your tour of Louden Ridge.
Posted in: Home Page | The Latest